While in Vienna for the annual QRCA International Conference, I fulfilled a special promise I'd made over a year ago. I returned to the Islamische Glaubensgemeinschaft (Islamic Religious Community) and made an Insights360 donation on behalf of my 2015 clients. Your generous donation will help many refugees receive services; I'm grateful to you!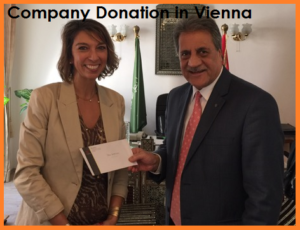 Here's an update that I received while visiting:
During a recent election, the public majority rejected the idea of allowing more refugees into the country. Candidates catered to popular opinion by proposing to close the borders.
It is critically important that current refugees are invited to "educate the educators" and train community and civic leaders, so these groups can help refugees assimilate.
Most refugees desire to work but are unable to do so given their refugee status. Aid relief organizations have coordinated volunteer opportunities for current refugees to help incoming refugees.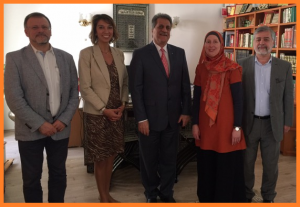 Unfortunately, a party with an anti-refugee platform was voted into office. Read more about what could happen next:
Austrian Presidential Vote Gives Edge to Right-Wing Candidate, NY Times
Austria passes law to shut off border if refugee influx is too great, RT News