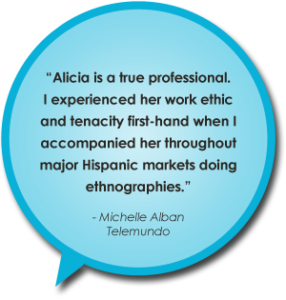 Insights360 designs and conducts strategic qualitative research to help companies of all sizes uncover consumer insights. Like archeologists, we roll up our sleeves, immerse ourselves in the field and dig until gems emerge. We partner with clients to uncover insights that drive their marketing strategies and business decisions. They entrust us to answer their BIG questions:
How can our product be top of mind at point of purchase?
What untapped opportunities and unmet needs exist in our space?
How can we differentiate our product or service from our competitors?
Don't you want to know the answers to these questions? Let's do some digging.
WHO
We work with Fortune 500
companies and small businesses:

P&G …
Coca Cola …
Burger King and other QSR …
American Express, Wells Fargo, B of A …
Yahoo …
Pfizer, GSK, J&J, Solvay …

WHAT
Experience and expertise include the following research areas:

Concept testing
Advertising and messaging
Segmentation
Product ideation
Product trials
In-context observation
Hispanics, Boomers, Millennials, business owners, high net worth consumers