At the Florida Creativity Weekend, I attended Charles Rattner's environmental design session and realized that my passion for design, ethnography, and seeing how environment affects human behavior now has a name: environmental psychology! Learning this has me reflecting on how to incorporate environmental design into my research methodologies. Read on…
Here are some cool tidbits:
Want to think more analytically? Surround yourself with the color red and low ceilings. Want to think more creatively? Think blue hues, high ceilings and lots of light.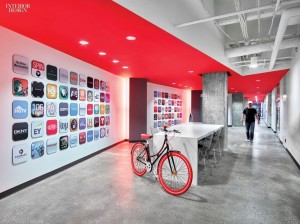 Image via Interior Design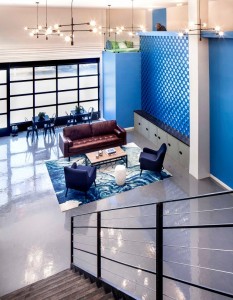 Image via Inc.
As an ethnographer, I often go into people's homes to research how a product is used in their environment. Imagine if I took it one step further, not just analyzing the product itself but analyzing the space as a whole. How could I offer recommendations for making a space more conducive to creative thought? "Space scanning" is a service  I'd love to explore.
When I reflect on Rattner's session, I realize that, for me, it wasn't just about redesign in the context of physical space. It was also about redesigning my goals and my passions. Redesign is an exciting concept when you approach it metaphorically. Sometimes, it just takes that "external lightbulb" to illuminate something within you.
If you're as excited about environmental design as I am, let me know. I'd love to hear your thoughts and to share resources.
Until then, here are some links from around the web to inspire thoughts about our spaces and environmental design:
Finding Home Office Space in Tight Quarters
Optimizing Space in a 45-square-meter London apt.
Converting a Convent in to an Art Gallery
Designing the Ideal Home for Wounded Warriors