Do you have a vision that involves Panama? Maybe this land is exactly what you were looking for. Let's talk. Your ideas may not be fully-developed yet– and that's okay! Believe me, I understand the importance of time to process ideas and the respectful input of others who can help us refine them so we can make them a reality.
Watch the video below for a quick tour, and contact Alicia to set a time to talk about your idea for this magical spot in Panama.
alicia@insights360.com    |   Tel: 713.775.8116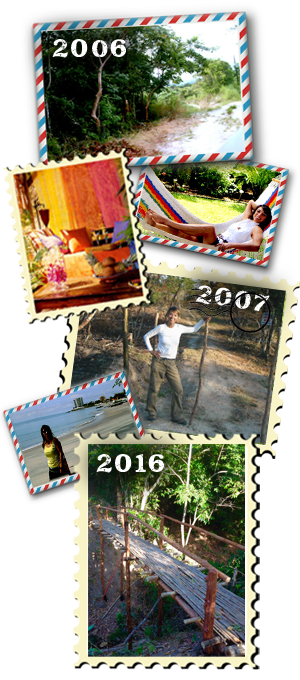 Here's how my own ideas have evolved.
In 2007, I headed to Panama to explore possibilities. I listened, asked questions, and met people. And I found land: 4.3 hectares.
My first vision was to create a Café/Wine Bar where I would welcome guests in song and invite actors, poets, and local talent to the stage.
The idea transformed to a "voluntourism" retreat center for Creatives, students , educators, and global volunteers. They would recharge and contribute to the local community and to the land, each in their own unique way.
Now I am seeking ideas for what might come next. A showroom for modular or container homes? A community with cabins to rent? What's your big Panama vision?