WE ARE!
Our clients tell us that they love that we always have a detailed plan in place for research, but are equipped to jump to a Plan B, if necessary. Given the anticipated economic impact of the COVID-19 crisis, I'm here with the good news that we have a Plan C ready for you –
Here are a few ideas: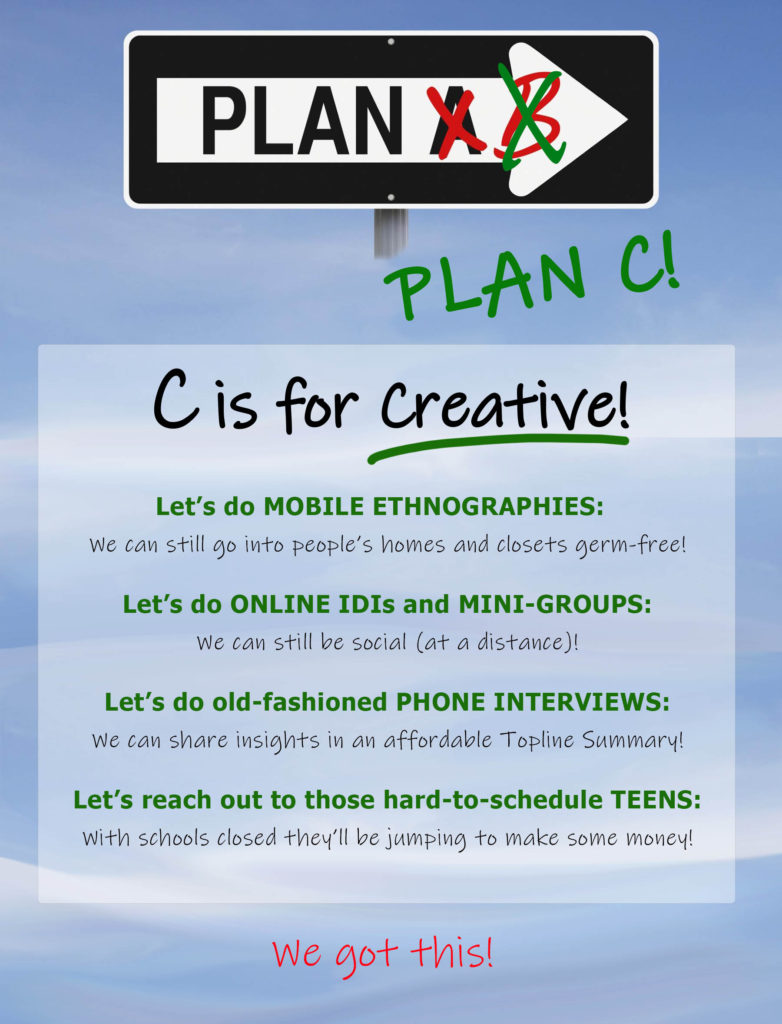 Wishing you and your family good health in these trying times. Please reach out to our team for any assistance you might need!  We can do this… safely!