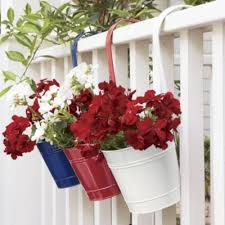 This week we mark our nation's independence with fireworks, barbecues and other celebrations. I particularly appreciate the events that honor our veterans, as my family has served in the military for many generations . . . including my grandfather in WWII and my uncle in Vietnam.
Do you ever wonder how veterans want to be honored on days like this? I live in an area with a large military community serving at McDill Airforce base, so I often encounter people who are currently or formerly in active service. A true sociologist at heart, I never hesitate to ask them "how do you like to be honored or recognized?" While the specific answers vary, the foundation is always the same:  if the appreciation is genuine and authentic, the recognition is always valued.
Isn't that the same for all of us? Don't you value authentic appreciation, regardless of how it's expressed?
Recently, I was asked to apply for a Board of Directors position with the QRCA (Qualitative Research Consultants Association). I appreciate the organization's work and was pleased that my involvement to date was recognized with an offer to consider a new level of service.  (If you're curious, you can view my candidacy video here:  Alicia_Menanteau).
Interestingly, my vision of leadership mirrors many of the core values our country celebrates: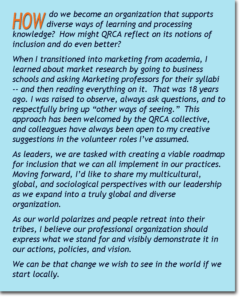 While I serve in small ways that pale in comparison to our veterans, I hope you'll join me in celebrating our country and all who serve it – in thousands of ways – this week!